Welcome to Sunnyridge Camp 2020
31 July to 26 September
Escape into the big outdoors!
Camping for four weeks only
Large pitches of lush grass with space to enjoy the summer sun in a natural environment close to country walks, the River Cam and cycle paths to Cambridge, Ely and the Fens. Space on spare fields for games, sports and play. Covid-19 (corona virus) risk assessed camping.
Please read the information below and terms and conditions before booking
Fields of LodeStar,
Fen Road,
Lode,
Cambridgeshire,
nearest postcode is CB25 9HE.
Google maps search – Lodestar Festival.
Contact email camping@lodestarfestival.com.
Limited availability by phone 01223 813 318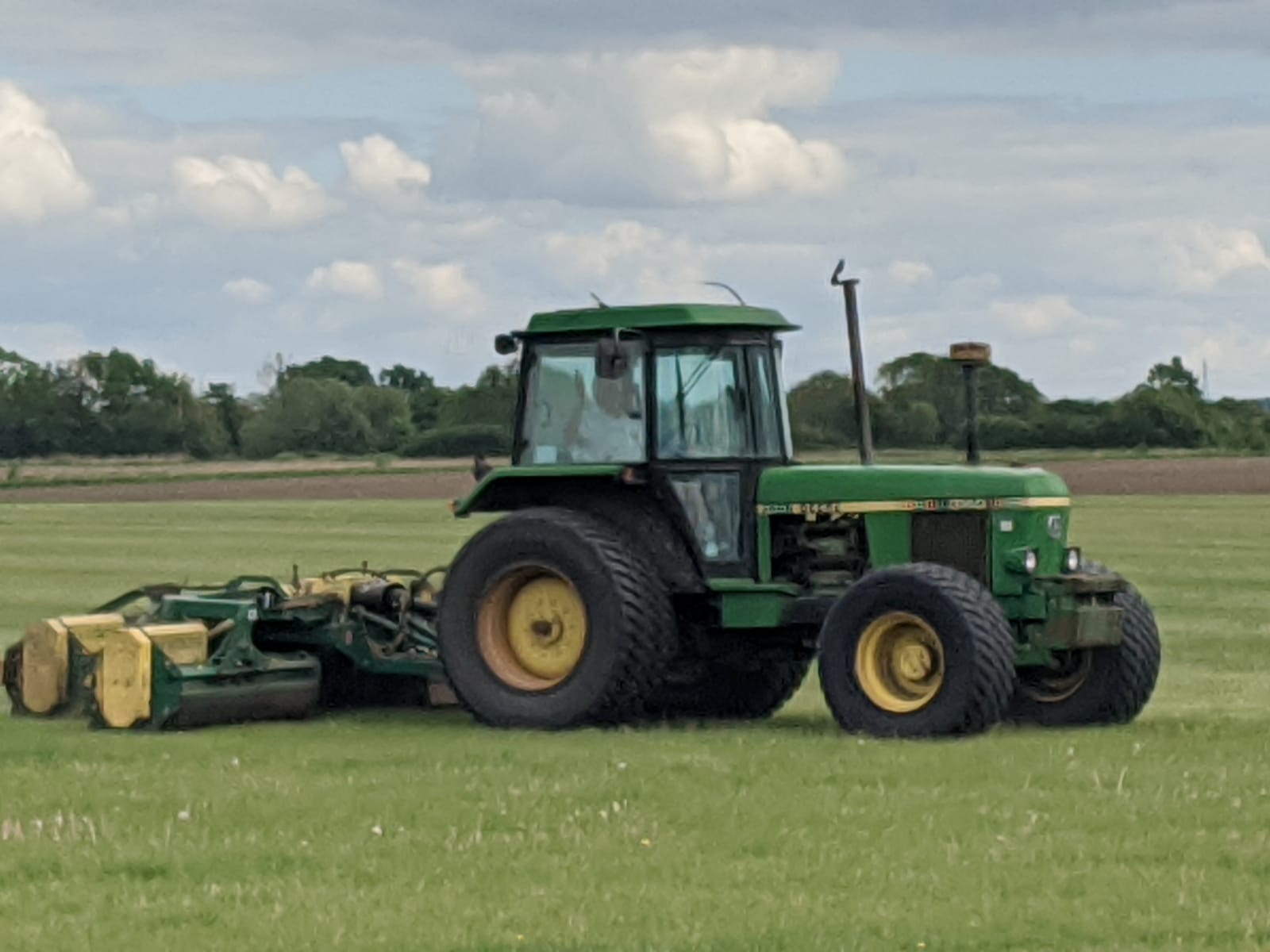 Site arrival and check in / out
Covid-19 (corona virus) risk assessed camping. Please do not enter campsite if you feel unwell, if you become ill whilst here please self isolate and inform staff.
(booked campers only admitted) from 08:00 to park at the pre-check in parking area
Check in times 08:00 – 20:00 Pitch availability on arrival usually
Check out times – by 18:00 on day of departure, you must have left your pitch by this time, please make sure it is clean and no litter.
Toilets
For covid-19 safety there are no communal toilets at Sunnyridge Camp
Type 1 pitches booked MUST have a toilet booked with your dates here. It is for your own party's use, do not use other people's toilets.
Type 2 pitches do not include a portaloo, if required please choose in booking section.
If you require emptying of your personal toilet please ask on the day. Never dispose of toilet fluids on site ground or ditches.
Disabled toilets – please select in the booking section, as other toilets they are for your pitch party only.
Accessibility
Please remember the fields are a natural grass area. Do bring your own mobility aids as no mobility service is available
Camping Pitches
Type 1 are for tents and trailer tents, please book your toilet.
Type 2 are for Campervans, Caravans, Motorhomes, RV's
Pitch Parking
Pitches are allowed one vehicle only.
All vehicles and caravans tow hitches must face point of departure on the pitch.
Additional Parking
You may book additional cars or small van for off pitch parking close by. Please book when booking your pitch.
Vehicles – other
No commercial, HGV's or work related, sign written vehicles or low loaders are allowed on site.
Site speed limit
Strictly 10mph, any vehicles driven at speed or recklessly the persons doing so will be instructed to leave with no refund.
Dogs or animals
No dogs or animals are allowed. Concerns are due to young children, covid-19 safety, keeping the site clean and noise disturbance for other campers.
Guide dogs will be allowed but please email to notify us after booking with your booked dates and reference number to camping@lodestarfestival.com
Fires
No open fires allowed other than approved fire pits using charcoal fuel only. No wood or other combustible types are allowed.
BBQ's
May be used on the pitch sand patch using garden type BBQ's raised on legs
NO disposable BBQs are allowed.
Do not use BBQ's in windy conditions nor 24 hours before your departure.
Ensure ashes are cold and safe to dispose of as instructions given on site.
No Smoking
All of Sunnyridge Camp grounds are a NO SMOKING AREA
Food and Water
Please consider bringing two days supply of food and drinking water with you.
Water taps and washstands supplied by a reputable company.
Caterers are being invited to attend, more information shown soon.
Local shops have supplies and supermarkets are about 20 minutes drive.
Entertainment
Any updates will be shown on the website.
Noise
You may play a radio or personal sound system, please be considerate on volume levels for neighbours, particularly evenings. Please use earphones night time – no large amplified music is allowed.
Vehicle movements – we request no vehicle movements between after Midnight to 06:00hrs. (06:00 to Midnight please keep your speed 10mph or less if children nearby). If you need to travel outside of these times please advise us on the day to make arrangements and stewarding.
Electric hook ups
Hook up power subject to availability – update coming.
Antisocial behaviour
Please show continuous social responsibility and in particular social distancing for covid-19 safety.
Aggressive behaviour, using other people's toilets may result in you and your party being asked to leave with no refund.
Security
Staff will be on site but you are responsible for yourself, your party and children, and your valuables at all times including parked vehicles which is at your own risk.
Recycling
At check in you will be given two specific bags, clear for recycling and black for general waste.
Please place full bags in the correct skips provided.
Additional bags  which include disposal costs may be purchased.

Recycling bag £5
General waste bag £7
Waste Fluids
DO NOT DISPOSE OF ANY FLUID ON ANY GROUND
ALL waste fluids such as cooking water, oils, personal washing water etc MUST be carefully poured into the effluent tanks provided.
Litter
Please keep the site and pitch clear, respect others and our staff. Do not drop litter, zero tolerance.
Lighting
Site lighting will be kept to a minimum for low light pollution. Enjoy the stars and please bring torches, head torches, led lamps as needed.
Site Awareness
Red Flags on site are Fire Points
White Flags on site are Assembly Points in a major incident
Dates and times
The Fields of LodeStar are open for Sunnyridge Camp 2020 from 31 July to 26 September 2020.
Gate open times are shown on the Site Information above and Ticket page.
Booking
You must be an adult (18yrs old and above) to book. Pitch prices are set as shown and additional persons may be booked but limited in number. 17 years old and under are free but must be booked in.
Carers are free but please email camping@lodestarfestival.com before booking the rest of your party.
We reserve the right to accept or decline bookings entirely at our discretion. Bookings are subject to vat and any vat rate change will change prices accordingly.
Payment
Payment online can be made using most Cards or PayPal account, all bookings are through PayPal's own secure online payment system and subject to PayPal's transaction fees.
Cancellation
Any government lockdown and cancellation of camping you will be given a refund for the pitch but only partial refund on booking of toilets or other third party items.
If you wish to cancel 2 weeks before your booking we reserve the right to charge 50% cancellation of your booking. Less than 2 weeks of your booking we reserve the right to charge 100%
cancellation of your booking.
By making a purchase you are confirming that you have read and accepted these terms and conditions
Covid-19 Virus Safety
We have a covid-19 risk assessment and ask all campers to observe social distancing and hygiene standards required including cooking and personal fluid disposal and recycling, general waste procedures. Anyone flagrantly ignoring these standards or continuing to do so we reserve the right to ask you and your party to leave with no refund.
Safety and Security
SIA site security may request a search of yourself or items, if you refuse you may be asked to leave with no refund. Right of admission is reserved. Anti social behaviour will not be tolerated and will result in ejection from the site without refund or compensation
Restrictions
No dogs, overnight camping/sleeping in the car park, parking other than in the designated car park,
Glass – please keep glass items to a minimum and in your tent or eating area, if you break a glass item please collect it up and place in newspaper or ask for staff assistance. Glass is dangerous to other campers and the wildlife here.
Types of accommodation allowed for camping
Type 1 are Tents, Trailer tents are in the same areas.
Type 2 are in separate camp areas for Campervans, Caravans, RV Motorhomes and must be in the designated areas as spaces given are for fire and covid-19 safety.
Mixed pitches are available, if you wish to be adjacent to others it helps to make one booking otherwise we will do our best to place you.
Any vehicles parked in areas not designated for them or without being authorised will be towed away if you can not be contacted to move the vehicle.
Owners of vehicles parked on the Public Highway restricting road width or considered unsociable to residents will be refused entry to the campsite
Liability
Camp site owners and managers cannot be held responsible for any loss, damage or expense whatsoever caused by any force majeure act including but not limited to pandemic lockdowns, strike, civil commotion, fire, war, threat or war, terrorist activity, national or nuclear disaster, late delivery, adverse weather conditions, or wildlife damage, or situation causing the camp organiser to cancel or postpone camping. In no circumstances shall LodeStar / camp site owners be responsible for any consequential loss or damage. Where LodeStar / the campsite owners are found to be responsible for your loss our maximum liability shall be no more than to refund the amount you paid for the pitch area.
Data
All of your personal details are secured to the highest industry standards.
In booking to camp you are also agreeing to your name and email address being added to our email newsletter. This is for your convenience in receiving news of LodeStar, any information and updates. You may unsubscribe at any time using a link at the bottom of each newsletter.
GDPR
LodeStar always complies with the data protection legislation currently in force. Your personal information is used by us to contact you by post, phone or email when necessary in connection with the transaction that you have entered into. Financial information that is collected is used to authorise payment and bill you for products and services. When you make a purchase, your consent is given to provide your financial or personal information to those third parties necessary to process your transactions with us, such as credit card companies, banks and the companies that handle shipping on our behalf. This includes exchanging information with other companies and organisations for fraud protection and credit risk reduction. Except as provided above, we will not share financial information with third parties without your prior consent. You should be aware that we may release your personal information or financial information when we believe it is necessary to comply with laws or regulations, to assist law enforcement, to enforce the terms under which you transacted with LodeStar, or to protect the rights, property or safety of LodeStar or others. All of these terms and conditions are governed by English Law.
Terms and Conditions | Privacy Statement
LodeStar Leisure Ltd, The Guildhall, Lode, Cambridgeshire, CB25 9EW
camping@lodestarfestival.com
© 2020 LodeStar Sunnyridge Camp 2020